We are dedicated to providing quality compassionate service to animals and our community. At Seattle Humane, our leadership team reflects the values we embrace.
Lynne Aspin
Chief People & Culture Officer
Lynne has worked in Human Resources with mission-driven organizations for more than 20 years. Her career has taken her from Philadelphia to Southern California, then Boston to Seattle. As Chief People & Culture Officer, Lynne's priority is to take care of the people who take care of the animals and pet lovers in our community. She brings a deep understanding of how to build and develop organizations to fulfill their purpose and succeed long term. When away from the shelter, Lynne appreciates the beauty of the Pacific Northwest where she loves to camp, garden, paddle and stop at every bookstore along the way. Lynne's favorite companions are her daughter, Cece and Seattle Humane alum, Scooter.
Lisa Drake
Vice President of Community Initiatives
Lisa joined Seattle Humane in 2011 after starting her animal welfare career working for small animal and emergency veterinary practices. Initially drawn to Seattle Humane to work in shelter medicine, the common thread through the roles she has held at the organization has been to support the human-animal bond. She draws inspiration daily from the positive impact this bond has on health and well-being, and she is passionate about honoring this bond through helping people bring pets into their lives and providing services to keep pet families together.
Lisa and her husband share their home with their treasured Seattle Humane alum/grey fluffball, Ame. Born and raised in the PNW, you are most likely to find Lisa outdoors when not at work – hiking, backpacking, snowshoeing, birding, or seeking alpine adventures both near and far.
Libby Jones
Chief Operations Officer
Libby began her career in animal welfare in 2008, caring for wild and companion animals in both zoological and veterinary settings. Through her hard work and commitment to the humane care of animals, Libby assumed leadership roles in private, government and nonprofit organizations. Her focus: building and elevating teams to increase their life saving capacity and achieve operational efficiency and excellence. Her work in the southeast has led to thousands of homeless pets finding their new beginnings. Libby continues to follow her passion and commitment to end pet homelessness through community access to affordable pet care and resources here with Seattle Humane.
Libby and her family recently relocated to the Pacific Northwest from North Carolina. She is joined by her husband, their three sons and two rescue dogs. When not working, you can find Libby and her loved ones enjoying the outdoors through gardening, hiking, kayaking and camping.
Kristy Magyar
Chief Financial Officer
Kristy has over 25 years of financial leadership across private industry, government and nonprofit organizations. She honed her skills as a financial leader for Microsoft and several leading nonprofits ranging in budgets from $16M – $300M. These experiences have focused her on innovation, commitment to excellence, tracking key initiatives and leading people. Combining business acumen with her love and compassion for animals is a dream come true. Kristy and her husband have two rescued pups and a cat, and when not at work, you'll find her out camping in the beautiful PNW.
Dr. Jessica Reed
Vice President of Veterinary Services
Dr. Jess Reed received her bachelor's degree in history from New York University. After graduation, she worked as a photo librarian in a historical picture archive until a pair of sick guinea pigs rekindled her childhood dream of becoming a veterinarian. She graduated from Cornell University's College of Veterinary Medicine where she got hooked on shelter medicine. A lifelong New Yorker, Dr. Reed moved West in search of trees and mountains. Eventually, Dr. Reed landed at Seattle Humane where she feels lucky to have the opportunity to work with amazing people and animals every day. Dr. Reed loves that shelter medicine is predictably unpredictable and is committed to providing the best possible care to our shelter/foster pets as well as to expanding access to veterinary care in our community.
Dr. Reed shares her home with her husband and her two pug mixes Stanley & Seattle Humane alum Hootie.
Christopher Ross
President & Chief Executive Officer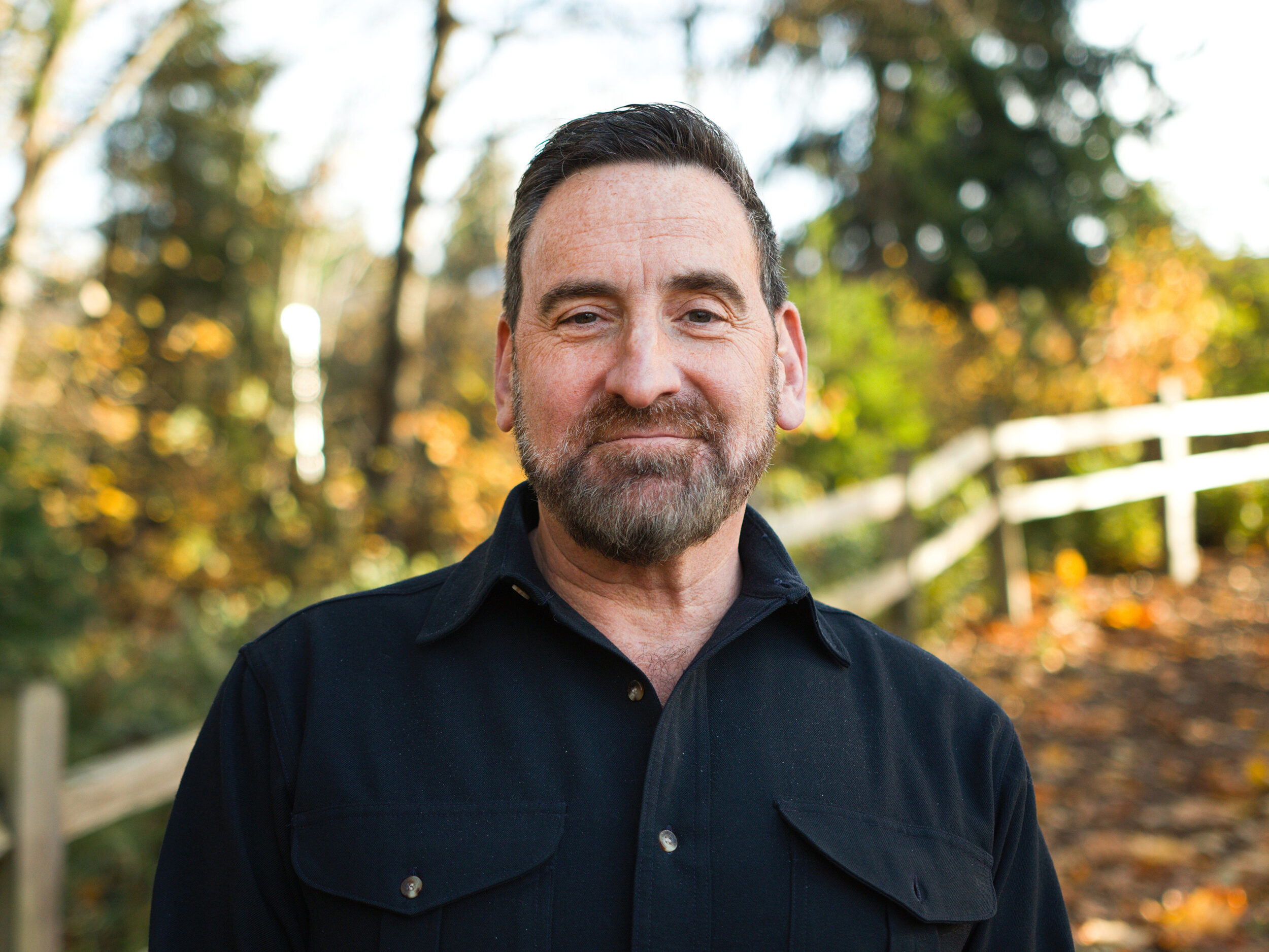 Christopher has over 25 years of leadership positions in service-based organizations, delivering strategic planning, relationship management, and always anchored in the art of change management. Christopher began his career with Starbucks in 1991 when they had only 87 stores, and left 16 years later when they topped more than 15,000 stores worldwide. Since then, he has served as CEO, COO, and VP for nonprofit and for-profit organizations with increasing complexity levels. In 2009, Christopher pivoted to nonprofits, choosing to focus on mission-based work. Most recently, Christopher was the COO for Compass Housing Alliance, a local nonprofit focused on providing housing and services for low-income individuals and shelters for homeless persons. Now at Seattle Humane, Christopher is shifting gears to help address another challenge dear to his heart, the care and sustainment of animals in our region and across the country. Christopher has always had two constant through-threads in his life: being a caregiver, and his love and devotion to animals. Those two elements have defined him over the decades. Joining Seattle Humane becomes his career capstone, allowing him to bring the two defining aspects together with a great organization. Christopher shares his life with his husband and two golden retrievers. When not working, you can usually find the four of them walking around Seward Park.
Jessie Swisher Spiers
Chief Advancement Officer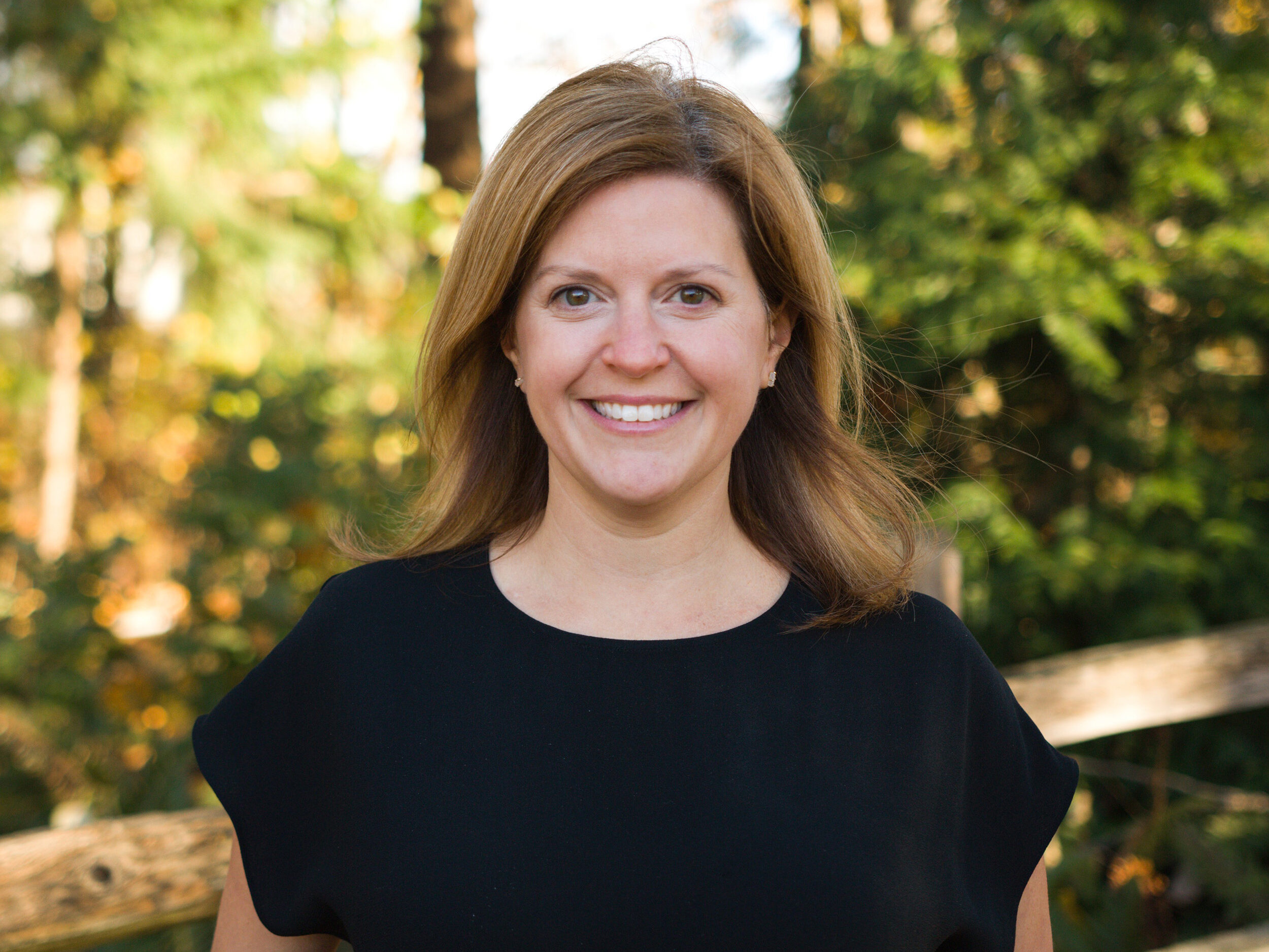 Jessie has worked in development and non-profit management at vibrant cultural organizations in Washington, DC, London, New York City and now Seattle! Most recently, she served as the Director of Strategic Partnerships and Events at The New York Public Library. In her role as Chief Advancement Officer at Seattle Humane she brings a wealth of experience in fundraising, marketing, board development, team building and a personal passion for helping others. Jessie and her husband, Matt, are proud parents to two delightfully ornery cats, Bean and Busby, and one cuddly brown pup, Leia. Jessie is an avid reader, quick with a book recommendation, and when not at work, you can find her hiking, biking, cooking, or exploring Seattle's local delights!
Seattle Humane Board Leadership
Energy Services Director, ATS Automation
Executive Committee; Strategic Planning Committee
Learn more about Pete
Colin Duffy
SVP – Specialty Lending Group, Columbia Bank
Chair, Finance Committee; Executive Committee
Nipun Dureja
Head of Product Engineering, DocuSign
Chief Operating Officer, nVoq Incorporated
Chair, Governance & Nominations Committee; Co-Chair, Audit & Risk Management Committee; Strategic Planning Committee
Learn more about Debbi
Cristin Flynn Goodwin
Founder and CEO, Advanced Cyber Strategies
Corporate VP of Security, Compliance, & Identity Business Development, Microsoft
Governance & Nominations Committee
Learn more about Ann
Nate King
Principal, Investor Relations, Amazon
Management Consultant, A London Lady LLC
Co-Chair, Strategic Planning Committee; Donor Development Committee
Learn more about Clare
Corporate Counsel, Regulatory Compliance, Costco
Co-Chair, Audit & Risk Management Committee; Strategic Planning Committee
Learn more about Karen
Darcy Roennfeldt
SVP, Regional Fiduciary Manager for Estate Settlement, Delaware and Ohio Trust Companies, PNC
Founder and Principal Consultant, Performance Dimensions Group
Strategic Planning Committee
Learn more about Lynda
Partner & Managing Director, The Boston Consulting Group
Strategic Planning Committee; Finance Committee
Learn more about John