There are two ways to adopt from Seattle Humane!
Visit the Shelter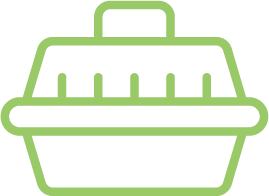 If you have a specific pet in mind, we recommend checking our website before visiting to see if they are still available.
We welcome walk-in visitors at our Adoption Center from 12 to 6 p.m., Tuesday – Sunday to meet available pets.
Submit a Questionnaire for Pets in Foster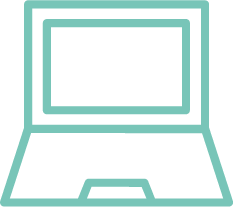 Look through the adoptable pets on our website and if one catches your eye, check their location. If a pet's location is "Foster," submit an online pre-adoption questionnaire.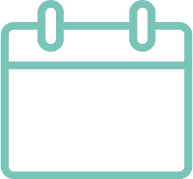 Our adoption advisors will review online questionnaires in the order received and contact prospective adopters. An appointment to meet the pet will be arranged with the foster family once our adoption advisors make a match.
---
---
Pre-select adoption holds
At Seattle Humane, we provide an option for prospective adopters to place a hold on pre-select-eligible pets. Pre-select is a shelter term used by staff to indicate that something is needed before the pet is cleared for adoption and ready to leave our shelter. Placing a hold ensures that no one else can adopt the pet before the person who initiated the hold.  
To initiate a hold on an eligible pet, a non-refundable hold fee is required. This fee cannot be transferred to another pet or applied toward the pet's adoption fee. Hold fees vary based on the type of animal:
Cats: $25*
Dogs: $50*
Critters (e.g., small animals like rabbits or guinea pigs): $10-$15
*Exceptions apply. Please confirm with an adoption advisor.
Once you have placed a hold on a pet, one of our adoption advisors will notify you when the animal is ready for adoption. At this point, you will have 24 hours to finalize the adoption, complete the necessary paperwork and bring your new pet home. This limited time frame ensures that the pet is allowed other opportunities to find a loving home as soon as possible if the adoption is not finalized.
Finding the perfect pet to welcome into your family is exciting, and our goal is to make the adoption process as smooth as possible.
If you have any questions or require additional information, please reach out to our adoption advisors at adoption@seattlehumane.org.
How much will my adoption cost?
Dogs
Puppies under 6 months: $460
Dogs 6+ months and over 25 lbs: $285
Dogs 6+ months and under 25 lbs: $335
Cats
Kittens under 6 months: $185*
Kittens 6 months to a year: $160*
Cats 1 to 7 years: $110*
Cats 7+ years: $60
Critters
Rabbits & Chinchillas: $50
Guinea Pigs: $20
Rats, Mice, Gerbils & Hamsters: $15
Enjoy a 10% discount when you adopt a PAIR of kittens, cats, puppies*, dogs* or critters.
*Exclusions apply.
What's included in the cost?
Adoption fees help provide medical care, training, food, and shelter to our animals. All dogs, cats and rabbits adopted from Seattle Humane are spayed or neutered, microchipped and are up-to-date on vaccines prior to adoption. When you adopt from Seattle Humane, you receive more than $560 of services.